William is an eclectic, eccentric, and electronic musician from the NW Indiana/ Chicago-land area. William draws influence from a variety sources that include Downtempo, IDM, Ambient, Trip Hop, Dreampop, Soundtrack, New Age, Video Games, Electronic Rock, Progressive Rock, and Art Rock
William came up from working class roots and still exists there, and yet, William's music both transcends and embraces this history for better or worse. At times like an aging philosopher, at other's belligerent and dumb. Either way, one thing William is not… is boring.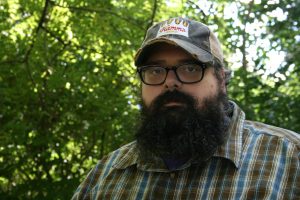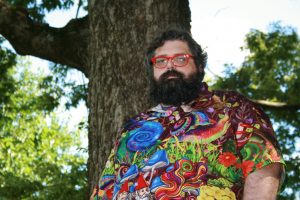 Super crazy boring stuff….
An incomplete list of influences (I'm always trying to gain new experiences)-
Foundational- Boards of Canada, Ween, Prince, Yes, Tori Amos, Queen, Aphex Twin, Pink Floyd, Bill Evans, The Cure
More recent musical influences- Tame Impala, Neon Indian, Vaporwave (the genre/aesthetic in general), Comfy Synth (also, the genre/aesthetic in general), Mira Calix, The Flaming Lips, MF Doom, Tyler the Creator, Tool, Opeth, Rustie, Electric Light Orchestra, The Beach Boys, Kate Bush, The Railway Raver, Ovuca, DJ Shadow, Bjork, Genesis, Miles Davis, Tom Petty and the Heartbreakers, The Beatles, Cocteau Twins, SOPHIE, Prick, Nine Inch Nails, My Bloody Valentine, Joanna Newsom
William also pulls influences from the visual arts- Surrealism, Abstract Expressionism, Pop Art
William also has a "worthless" degree in Philosophy and pulls influence from both the Existentialists (Sartre, Camus, Kierkegaard) and the Post-modernists (Baudrillard, Derrida, Foucault). William is currently under the spell of Meta-modernism as presented by Timotheus Vermeulen & Robin van den Akker.